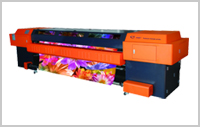 Meeting our customers requirements for high-speed,ultra-wide and high-precision single-sided printing with ease of operation, leads to SkyJet premium Cylinder printer, which is all above and even more.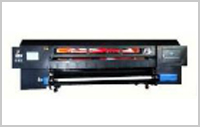 SKYJET Synchro Double Side printer, as SKYJET remarkable product, has been unanimously praised by world-wide customers in the past 4 years. With the endless innovation, a new model of Synchro Double Side printer has been launched. It has more features of viewable double-sided printing operation, automatic media loading and double speed single-side printing.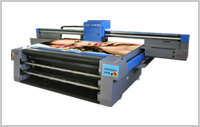 In the past 4 years, SkyJet UV Flatbed printer has won the customers' great favor by the superior performance price ratio and good reputation. With the largest market share in domestic market, SkyJet UV FlatMaster and GlassMaster are imported by the customers from more than 20 countries spread over America, Europe, Asia and Australia for expanding the UV printing business successfully. To meet the customers' demand of printing on flexible material, "Flat-roll to roll" compatible model is put into market.