165 - 190 Watts MonoCrystaline Module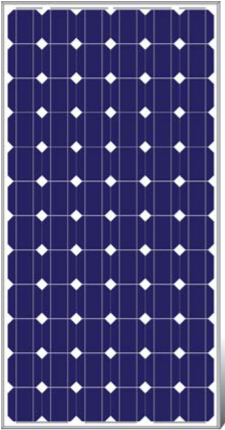 Module Characteristics
High Quality & Effieciency
Produced using ultra pure 9N PolySilicon.
Wide Product Range:
Mono-Crystalline module (150-190W) and multi-crystalline module (170-240W depending on configuration)
High Reliability
Guaranteed with mechanical resistance to severe weather and power output performance. Compliant with IEC 61215 and IEC 61730. Centified by TUV, UL/CUL, CEC, Golden Sun and etc.
Tight Tolerance
We guaranteed the average power output with positive for each container and each shipment.
Traceability
We provide flash report for each module and bar code ID ambedded inside each module for completely traceability.
A wide rage of Applications
Including independet systems (household, power supply for remote areas, remote systems, etc) and grid-connedted photovoltaic power stations (residential, commercial, industrial power supply systems).
Warranty
5-year limited PRODUCT warranty as well as a 25-year limited POWER WARRANTY for complete peace of minds.