Ample-Sun ASF 100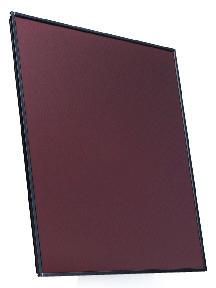 Amplesun Solar offers top quality thin film solar panels, guaranteeing a highest performance and cost efficiency by:
♦
Working
with its suppliers to select the best components and processes,
♦
Continuously
improving and optimizing all aspects of the manufacturing,
♦
Continually
investing in R&D to further enhance the product performance.
Amplesun solar products include framed, frameless and see-through thin film solar module, which can be widely applied in ground mounted solar power plant, commercial roof systems, residential roof, BIPV buildings and etc.
♦
Product Warranty:
Free from defects in materials and workmanship for 5years.
♦
Power Warranty:
Maintain more than 90% of maximum power for 10 years; Maintain more than 80% of maximum power for 25 years.